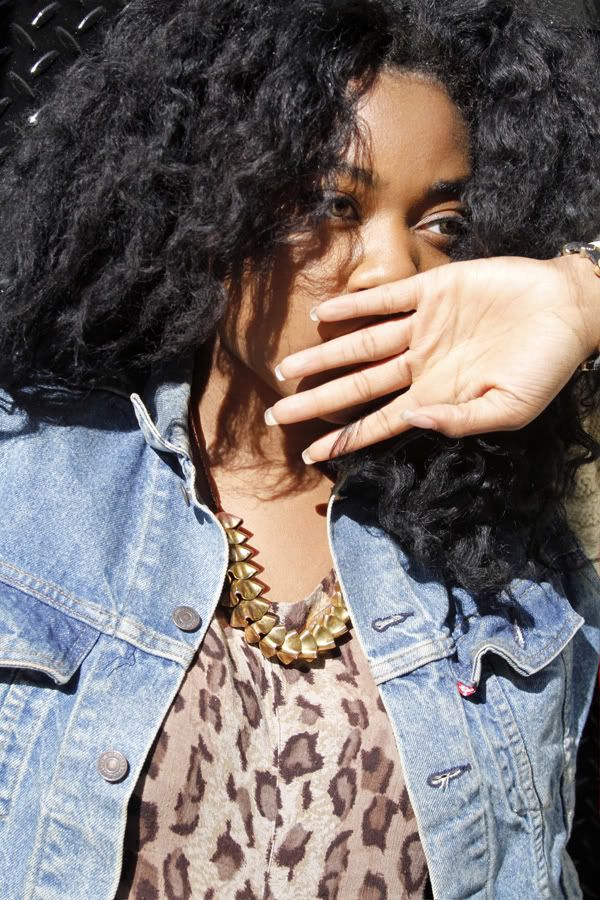 I have no idea what this weather is up to, but I am NOT amused. Back in March, I was excited about the prospect of a warm  New York spring that would lead to an early summer, but here we are in May, and I am anything but satisfied! My time in Barbados doesn't help one bit, but prior to vacating, the city was giving us 70 degrees — is my expectation for something above 60 degrees not realistic?!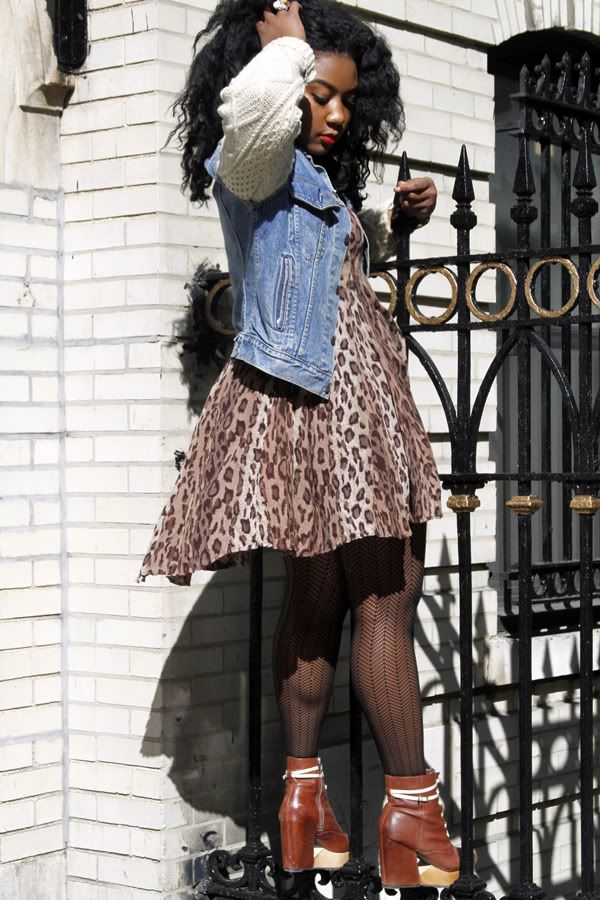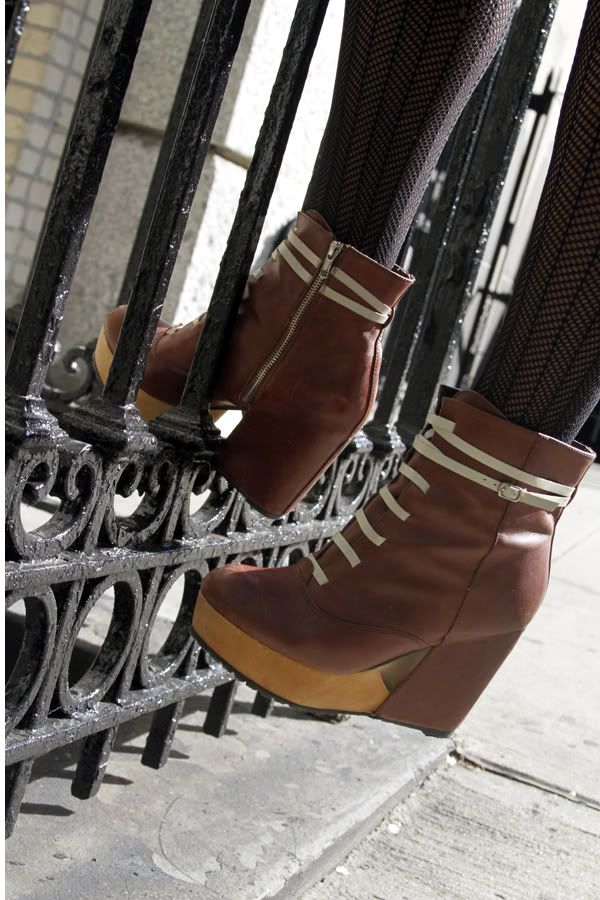 Anyway, my entitlement issues aside, on one mild day I decided to don this frock. ((No. The leopard obsession will never end). I was hanging out with le bro Cleon when he snapped these (THANKS BABES!). The dress is vintage and the jacket is a reworked vintage Levi's concoction. The tights are by HUE, and the boots are Deena&Ozzy. Not sure if you noticed before, but the hair is back to black, and I am quiiite into it. Not sure why I ever left… maybe it's that whole 80/20, grass is greener theory… *shrug*. The lighter color was fun and all, and I believe it was what I needed at the time, but black just always feels fresh to me. Doubt I'll be diverting from it again.
I've also been doing a looser curl since Barbados. I've discovered two different ways of going about this. The quickest is to semi-blow dry after washing so that the hair stretches in length a bit, then using conditioner to twist hair in a bunch of twist/cornrow/flat twist thingys (you know wht I mean, right?). In my case, I end up with about 6 of them: 3 in back half, 1 on each side of top half of crown, then 1 in center. (No seriously… am I making sense?? Lol). By the time this air-dries it sets into more of a loose wave. If my hair is already in a tighter curl, I just [lightly] spray detangler or foam shampoo, brush it out a bit, then twist. Pretty simple. I dig the movement it allows… not quite sure how the city's humidity will treat it once summer hits tho. Heh…
No related posts.
Browse Timeline